Growing demand, climate change and unsustainable land management practices are adding pressure on forests, biodiversity and natural habitats, threatening the sustainability of cocoa production.
Sustainability Opportunities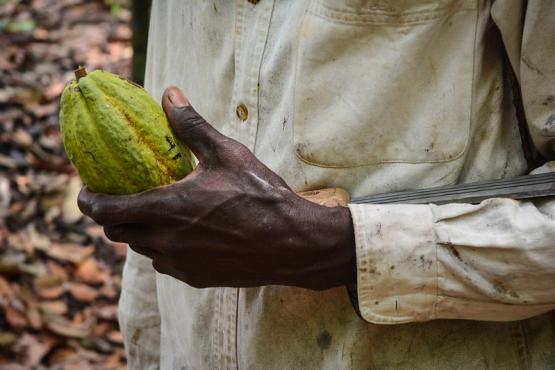 Ivory Coast, Ghana and Indonesia produce 75 percent of the world's cocoa. In West Africa, cocoa expansion has led to widespread deforestation and ecosystem degradation, decreasing soil fertility and increasing soil erosion. Smallholder farmers experience lower yields and incomes because of poor tree and soil management, pests, diseases, lack of access to improved technology, agricultural inputs and financing. 
Research has shown that cocoa grown under cover of trees in conducive soil conditions may produce yields for 60 to 100 years compared to 20 years or less without. Yet, in many areas, commodity expansion often occurs without careful analysis and strategic planning before planting. A related lack of environmental, social, and food safety considerations and substantial environmental, development and business risks that grow in tandem with population growth and landscape degradation. These challenges need to be addressed, and the sense of urgency to do so is increasing.
Negative environmental and climate change implications of commodity production systems and related business risks are an entry point for private-sector engagement at regional, national and international levels. Benefits will improve by earmarking sustainability improvements along supply chains and moving toward more sustainable production practices in more resilient landscapes.
---
Through strategic partnerships designed to help improve smallholder yields and introduce sustainable intensification, the overall aim is to prevent the clearing of more land and forests. Integrated landscape management systems can support sustainable systems. Land-use plans, enforcement and monitoring systems can also support smallholder farmers as they make a shift to commodities which do not lead to deforestation. 
Strengthened capacities of both men and women for biodiversity protection, restoration and connectivity principles will be mainstreamed into publicly-funded restoration programs. Greener supply chains linked with government programs and incentive systems complement these efforts. 
Harmonization of practices and incentives among smallholders in cocoa value chain countries can help lead to increased productivity and broaden sustainability standards. These efforts will influence practices and policies in emerging cocoa producing countries. Habitat management, strengthening forest control and surveillance platforms, while improving policies to promote commodities and regulations for changes in land use can support sustainable production. FOLUR cocoa projects are based in Papua New Guinea, which aims to double production, and Peru, where cocoa production faces significant challenges due to deforestation and decline in ecosystem services. 
---
Country Project Highlights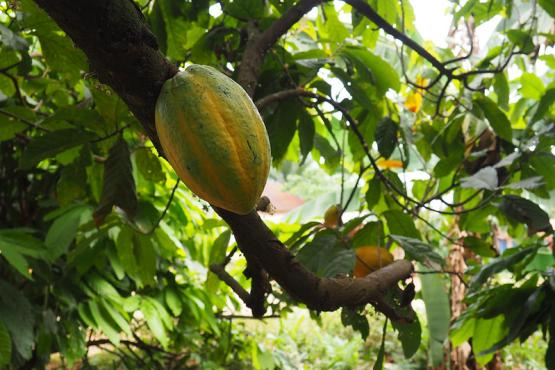 FOLUR is involved in cocoa projects in:

    •    Ivory Coast
    •    Ghana
    •    Indonesia
    •    Liberia
    •    Nicaragua
    •    Nigeria
    •    Papua New Guinea
    •    Peru
 
---