Unsustainable practices with negative implications for natural resources and ecosystem services are common in many places where beef and related food products are produced and sourced leading to landscape degradation and lower productivity levels.
Sustainability Opportunities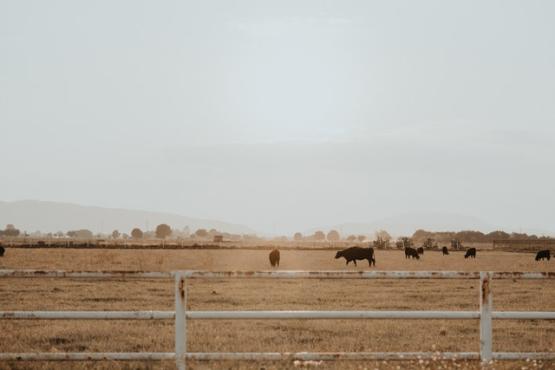 Beef production remains one of the biggest threats to forests and biodiversity. In Latin America, beef production extends over a massive frontier. It is responsible for the conversion of large tracts of Amazon rainforest into crop and pasture land, which becomes less fertile and productive as a result. In sub-Saharan Africa, livestock in the savanna regions is a major source of methane emissions. Price volatility, relative ease in accessing the sector, combined with low investment levels, often lead to expansion in areas where governance and technical capacity are limited. 
Because commodity expansion often outpaces clear analysis and careful planning, the lack of environmental, social and food safety protections poses significant environmental, development and business risks, which serve as an entry point for the private sector to establish sustainability improvements throughout supply chains. Growing demand will increase pressure on forests and natural habitats in coming decades.
Efforts will support the achievement of international development goals. By improving management and diversification of crop and livestock systems land degradation will be reduced, avoided and reversed. These improvement measures will reduce greenhouse gas emissions. Additionally,  agro-biodiversity will be better protected by increasing diversification and managing genetic diversity of crops and livestock.
---
FOLUR projects engage communities, agribusiness, policymakers and food industry partners to trigger sustainability improvements in beef production systems that can be replicated in other countries, supporting conversations on on sustainability commitments from multinational companies and major government procurers and working with partners on the approaches needed to operationalize these commitments through standards and practices at the production level. 
Industry roundtables create a valuable platform for multiple actors in the commodity systems to set priorities collaboratively. The model created by roundtables beef and other commodities has led to a range of global coalitions, regional and national platforms.
The number of promising landscape initiatives continues to grow, contributing to the challenge of identifying the most effective and replicable entry points and solutions that sourcing companies will support going forward. These global roundtables are a good forum for dialogue on global concerns and they enable and empower local organizations to tackle local issues. Private sector actors are instrumental in the adopting and sustaining roundtables. They are are an important entry point and vehicle for dissemination, but direct work with key private sector actors are also an important pathway for activities and partners, in both national and international arenas.
---
Country Project Highlights
FOLUR is involved in livestock projects in:
Brazil
China
Mexico
Nicaragua
Paraguay
Ukraine
---