Demand for soy-based animal and livestock feed is increasing, due mainly to population growth and greater demand in emerging economies for meat.
Sustainability Opportunities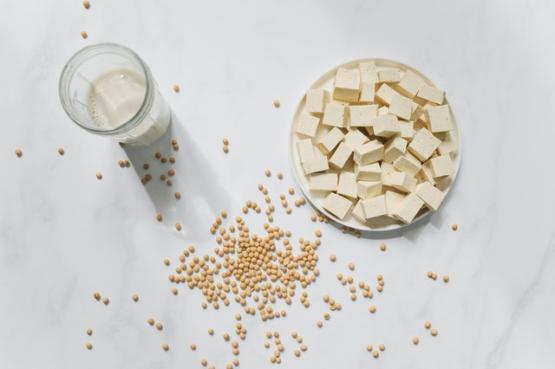 Soybeans are a significant source of human and animal protein. The vast majority of soy is channeled into animal feed. The remaining 15 percent is consumed in the human diet directly.
After palm oil, soy is the second-most consumed cooking oil worldwide. It is used as an ingredient in hundreds of food products and in non-edible products, including cooking oil, animal grains, milk and biodiesel. 
Unless demand is met sustainably, soy production will continue to encroach on forests, degrade land and exacerbate climate change. Additionally, agricultural practices contributing to degradation and environmental pollution include use of inputs such as fertilizers and pesticides, soil loss and degradation through wind or water erosion, nutrient depletion or poor irrigation management resistance to pesticides and the loss of biological diversity in addition to overexploitation of land.
Cultivation is concentrated mainly in the United States, Brazil and Argentina, which in 2017 together accounted for 80 percent of total production on 131 million hectares. Large-scale farmers produce more than 80 percent of soybeans, with the remainder produced by smallholder farmers. 
---
Soybean is a major cause of deforestation and ecosystem conversion in the Amazon and the Cerrado Biome in Brazil. These ecosystems are biodiverse and carbon dense. Expansion of beef and soy bean production has encroached significantly into forests leading to declining fertility and productivity.  
Paraguay is among the top 10 producers of soy. Production has mainly driven deforestation in the Atlantic Forest of Alto Paraná, which is a significant biodiversity hotspot. Livestock activities are concentrated in the Chaco region, where deforestation rates have increased substantially in recent years.
Soy production also harms soil fertility. Soybean monoculture causes soil erosion, soil compaction and nutrient depletion leading to lower crop. yields. Erosion occurs as native vegetation is removed through deforestation to plant soybeans, which leads to water evaporation. 
Sustainable production of soybeans and livestock will occur by increasing yields through better planning, use of technology, agroforestry and scaling up sustainable methods. Improved standards through soy certification and roundtables will promote lasting improvements.
---
Country Project Highlights
FOLUR is involved in soy projects in the following countries:
---