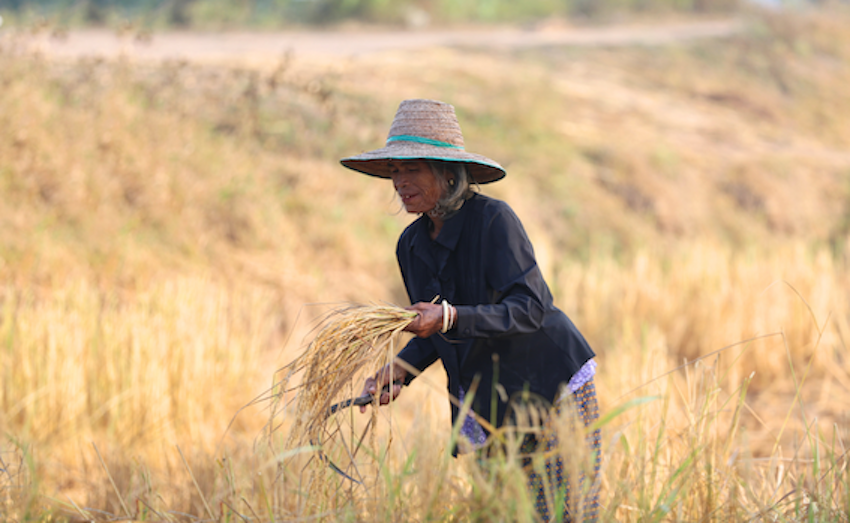 ______________
Fully integrating needs, responsibilities and opportunities to understand the scope of gender roles in international development projects is vital for establishing equal participation, leadership and equality that can implement change, says a senior gender expert working with the World Bank. 
Patti Kristjanson leads the gender component of the World Bank-led Food Systems, Land Use and Restoration Impact Program (FOLUR), a $345 million initiative funded by the Global Environment Facility (GEF), the biggest multilateral fund focused on biodiversity and the environment.  
She will participate in several panel discussions and events focused on gender at the upcoming 7th GEF Assembly in Vancouver from August 22 to 26, which will attract a diverse delegation, including government ministers, business leaders, environmentalists, representatives of youth groups, civil society and Indigenous Peoples.  
"This is a really important time for listening to the voices of women and Indigenous Peoples who have space to contribute at the forefront of proceedings," said Kristjanson. "We've got huge lessons to learn from diverse smallholder farmers and land managers." 
Gender inclusion is a priority in all 27 FOLUR country projects, which are designed to conserve biodiversity, stop deforestation, promote sustainable land restoration, integrated landscape farming systems and efficient commodity value chains.  
Twinned with private sector engagement, the FOLUR projects re-envision agriculture, aiming to reduce the environmental footprint of cocoa, coffee, livestock, maize, palm oil, rice, soy and wheat.  
Women produce much of the food consumed worldwide, Kristjanson said. Women often do not have the right to own land, and typically face more barriers than men when they try to access markets, capital, training and technologies.  
Achieving gender equality and empowering all women and girls is mandated in target 5 of the 17 U.N. Sustainable Development Goals (SDGs), the international framework designed to tackle global poverty set to expire in 2030, which will be a major subject of discussion among delegates at the GEF Assembly. 
FOLUR activities crosscut at least seven of the goals, including SDG 2, Zero Hunger, and aims to improve nutrition and promote sustainable agriculture.  
Click here to learn more about the 7th GEF Assembly
FOOD SYSTEM DISRUPTION 
Martien van Nieuwkoop, global director for the Agriculture and Food Global Practice at the World Bank, will speak about FOLUR in a roundtable session titled "Promoting an Integrated Approach Toward Food Systems Transformation."  
The three main global staple crops in the FOLUR portfolio – maize, rice and wheat – play a key role in global food security, providing an estimated 42 percent of the world's food calories and 37 percent of protein intake, according to research. 
But, worldwide, up to 783 million people do not have enough food to eat and more than 40 million people in 51 countries are at "emergency" or worse levels of hunger, with some countries experiencing famine, according to the World Food Programme. Over the past two years, the number of people facing, or at risk of, acute food insecurity increased from 135 million in 53 countries to 345 million in 79 countries in 2023, the U.N. agency says. 
"We are facing massive food security challenges due to conflict, climate shocks, the fallout from COVID-19, inflation, while the war in Ukraine is leading to increased cost of food, fuel and fertilizers," said Chris Brett, lead agribusiness specialist at the World Bank and joint team leader of FOLUR who joined discussions with van Nieuwkoop at the U.N. Food Systems Summit +2 Stocktaking Moment in Rome last month.  
"We heard about the risks millions of people are facing as they are being pushed toward acute hunger, although enough food is produced to feed everyone," said Brett, who will also attend the assembly – held every four years – for FOLUR. 
"Achieving SDG 2 has become more challenging in these conditions, an issue FOLUR can help address through its mandate to support long-term agricultural resilience and streamline value chains and trade," he said, adding that GEF is increasingly recognized as a key player and a major funder in the emerging finance and food systems arena.  
VALUE CHAINS CRITICAL 
Conservation of the natural world amid pressures to increase agricultural production will also be at the forefront of discussions in Vancouver as the Global Biodiversity Framework Fund, which was approved in June by the GEF governing council to protect species and ecosystems, is officially launched. 
The fund will play a critical role, as statistics from the FAO show that agricultural expansion led to almost 90 percent of deforestation worldwide this century.  
The Kunming-Montreal Global Biodiversity Framework agreed by 196 signatory countries to the Convention on Biological Diversity (CBD) in December offers guidelines for biodiversity conservation. 
The pact is supported by the European Union which has since adopted the EU anti-deforestation regulation (EUDR) to prevent the trade in unsustainably produced goods. 
Biodiversity is not only critical to maintaining environmental equilibrium, but it also contributes to staving off climate change and preventing land degradation. Half of global gross domestic product – $41.7 trillion – depends on the health of the natural world, according to CBD. 
"FOLUR is a very comprehensive program because its focus on improving agricultural value chains dovetails with EUDR, addressing deforestation across eight critical 'forest risk' commodities," said natural resource expert Tim Brown, joint team leader of FOLUR and program manager of the World Bank-led  Global Partnership for Sustainable and Resilient Landscapes  (PROGREEN). 
"As FOLUR country projects begin to lay down roots, we're building a cross-commodity community of landscape management and restoration practitioners," he said..  "We're  helping them tackle challenges in the field so they can better manage trade and market risks occurring in the era of EUDR – with both public and private sector support." 
~ By Julie Mollins, published August 11, 2023