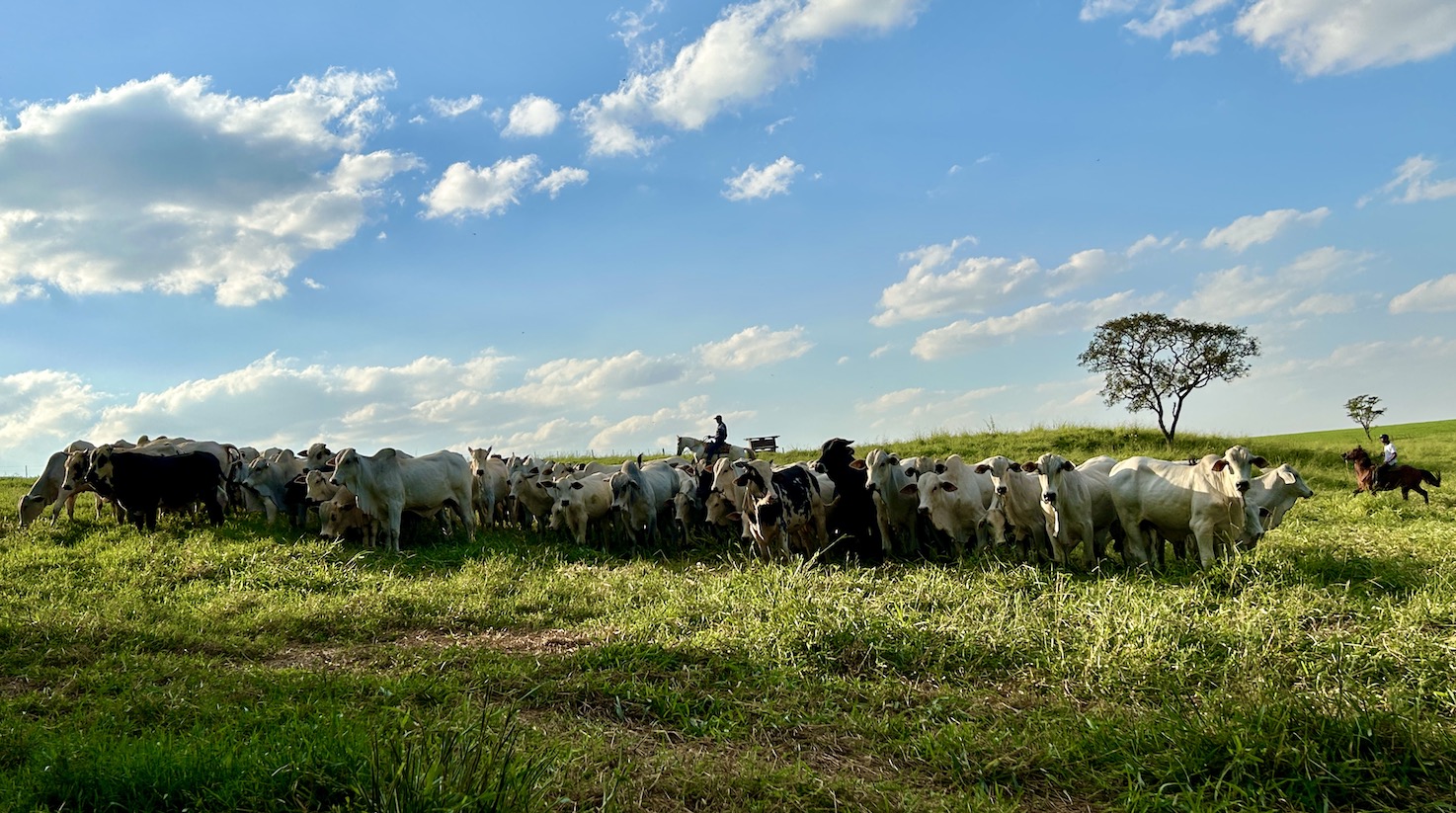 _________
By Chris Brett and Timothy Brown, joint leaders of FOLUR.
As the world teeters on the verge of an irreversible tipping point – with global warming seemingly set to surpass 1.5 degrees Celsius above pre-industrial times – all eyes are on Brazil's land management practices as environmentalists and policymakers work together in a concerted effort to tamp down spiralling temperatures. 
Along with surging population growth, Brazil and other tropical forest countries have seen large-scale agricultural production compete with dwindling biodiversity, leading to landscape degradation and exacerbating planet-heating greenhouse gas emissions. 
Due in large measure to its powerhouse role in contributing to a global supply of food staples and commodities, Brazil is among the top greenhouse gas emitters worldwide, accounting for half the soy market, and, as top beef exporter, corners more than 14 percent of the international market – in addition to generating critical volumes of grain and plantation crops.  
The World Bank's newly released Brazil Country Climate and Development Report (CCDR) highlights that between 2000 and 2020 three quarters of the country's emissions came from land use change, including deforestation and agriculture, compared to the 18 percent for global emissions. 
These topics were on the table at the recent annual meeting of the Food Systems, Land Use and Restoration Impact Program (FOLUR) in São Paulo, where more than a hundred delegates exchanged ideas on decoupling tropical deforestation from agriculture and reducing the environmental impact of agribusiness interests to stave off the climate crisis and biodiversity loss. 
Led by the World Bank, the FOLUR program re-envisions agriculture as a sustainable venture through integrated landscape farming systems and efficient commodity value chains to reduce the environmental impact of cocoa, coffee, livestock, maize, palm oil, rice, soy and wheat in 27 countries. 
A $345 million initiative funded by the Global Environment Facility (GEF) – the multilateral organization supporting environmental improvements in countries throughout the Global South – ultimately FOLUR is tasked with transforming the global food system. 
Co-hosted by the Brazilian government, delegates heard how through the FOLUR Vertentes Project, the country is exploring the best way to increase sustainable landscape management and restoration for beef cattle and soybean value chains in the Cerrado savanna. 
For more than 15 years, policies designed to conserve the Amazon have led to increasing agricultural activity in the region, putting biodiversity at risk. 
At the FOLUR annual meeting, government representatives described how for Vertentes, they are taking the innovative step of creating a synergistic relationship between the ministries of Agriculture and Environment to fully integrate efforts. 
The approach feeds into the Brazil CCDR proposals, which suggest greater economic growth is dependent upon a combination of low-carbon, green energy potential and natural resource wealth. Through a productivity-driven and diversified growth model, scaling up the use of renewable energy, favoring energy efficiency and resilient development and curbing deforestation, Brazil could meet its goal of stopping illegal deforestation by 2028, slash greenhouse gas emissions in half by 2030 and reach net-zero emissions by 2050.  
Brazil's ground-breaking activities will be shared first through a knowledge bank designed as a resource for FOLUR countries and partner organizations, which include the Food and Agriculture Organization of the United Nations, the Food and Land Use Coalition, the Global Landscapes Forum, the Good Growth Partnership and the International Finance Corporation. 
The hope is the roadmap can deliver us from climate crisis to climate prosperity, with greater food security as a key outcome. 
[Published May 19, 2023]